* - If the page did not print, use the Print function in the "File" menu of your browser.
Bill Mazeroski 1960 W.S. Winning Home Run Framed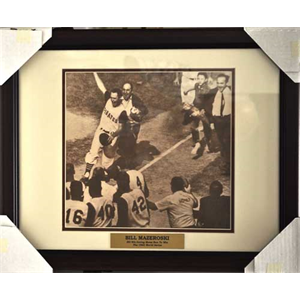 Contact Information
You must Sign In / Join the Community to view seller's contact information.
1 @ $99.95 ITEX dollars (USD) / ea
Description
Date posted:
05-Dec-2013
Bill Mazeroski 1960 World Series Winning Home Run Photo Matted & Framed
20" x 16".
Keywords: Sports Memorabilia
Images