* - If the page did not print, use the Print function in the "File" menu of your browser.
Hard Drive Cooler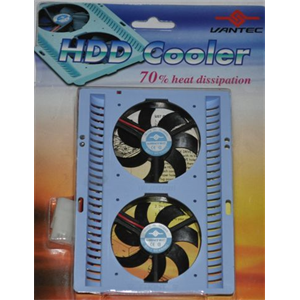 Contact Information
You must Sign In / Join the Community to view seller's contact information.
4 @ $49.00 ITEX dollars (USD) / each
Description
Date posted:
02-Mar-2014
Hard Drive Cooler
High performance-More than 70% heat dissipation
Compatible with 3.5-inch Drives
Fan Speed: 3800 RPM x 2
Power Consumption: 1.44 Watts x 2
Outline Dimensions: 140 x 101.6 x 15.7 (mm)
Weight: 80 grams
Twin Ball Bearing 60mm fans - high airflow (28 CFM)
Extends Hard Drives life and makes computer system stable
Easy installation
UL/CSA/CE approval DC fans
Shipping can be paid by paypal.com or credit card.
See our barter inventory at
www.MicroTechSys.com/Trade/Ads/Inventory.htm
(559) 438-7580
Barter@MicroTechSys.com
Keywords: Hard Drive Cooler
Images