* - If the page did not print, use the Print function in the "File" menu of your browser.
Kentucky/Tennessee Raised Relief Map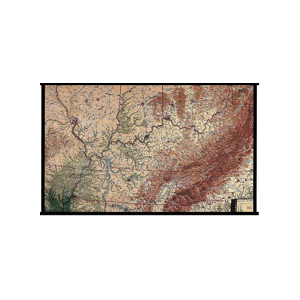 Contact Information
You must Sign In / Join the Community to view seller's contact information.
1 @ $325.00 ITEX dollars (USD)
Description
Date posted:
09-Dec-2013
5' x3'4" vinyl rollable raised relief map with wooden rails and hangstring.
Images