* - If the page did not print, use the Print function in the "File" menu of your browser.
Banner Advertising - Financial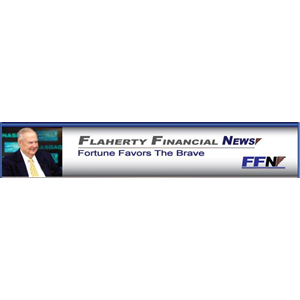 Contact Information
You must Sign In / Join the Community to view seller's contact information.
1 @ $500.00 ITEX dollars (USD) / Unit
Description
Date posted:
03-Dec-2013
Looking For ITEX Member Banner Advertisers.
Target: Financial Investor Audience.
100% ITEX.
$500 ITEX Per 10 Million Distribution. We have a newsletter that will be going out in about one week. 10 million USA, 10 millon UK, 10 million Canada.
$500 ITEX FFN website for one month media buy.
Digital Dimensions: 600 across x 120 down in pixels. Below 90MB file size or low res screen shot in a jpeg file format. Please supply a separate link that will be inserted by FFN.
Flaherty Financial Newsletter's. Are distributed to ten million online, with an average of 1 million opening the newsletter per ten million distributed. We are currently looking for ITEX Banner Advertisers to piggyback the newsletter distribution. We are currently working on the October 2013 newsletter issue. After that ne we have the months of November and December. Then we start the 2014 calender year.
The breakdown is as follows, ten million in The United States. We have a 25% or better open rate on a sponsored newsletter distribution.

We will not allow you to advertise in certain newsletter issues where our cash paying customers requests no banners.
We also write sponsored newsletter profiles and reports on publicly traded companies which can be rolled out to 10 to 30 million online investors for a fee.
A server level newsletter
http://archive.constantcontact.com/fs070/1101855435216/archive/1108634104102.html
Call me directly for most recent information on banner advertising opportunities :
Brian Flaherty, President and Publisher
Flaherty Financial News
dfbrian@yahoo.com
Phone: 914-539-0688
Keywords: Newsletter, Advertising, Banner
Images