* - If the page did not print, use the Print function in the "File" menu of your browser.
Retro Red & Black Turtle Neck Top, The Limited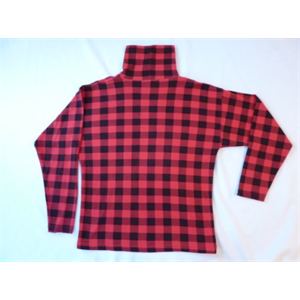 Contact Information
You must Sign In / Join the Community to view seller's contact information.
1 @ $29.99 ITEX dollars (USD) / ea
Description
Date posted:
11-Dec-2013
In Good Condition! Size Medium. This is a nice red and black checkered turtle neck top from The Limited. Made of 55% polyester and 45% cotton. Measures 21-1/2"L, bust 43", waist 39" and sleeves 19-1/2". Great for putzing around.
FOR MORE INFORMATION OR TO PURCHASE THIS ITEM, PLEASE CALL DIANE AT (303) 521-3964 OR EMAIL
dianeabby@msn.com
Paypal invoice for shipping will be forwarded to you upon confirmation of your order.
No Returns~No Refunds~ No Exchanges.
Keywords: clothing, women
Images