* - If the page did not print, use the Print function in the "File" menu of your browser.
Buffalo,Venison,Elk Aligator Jerky-Gourmet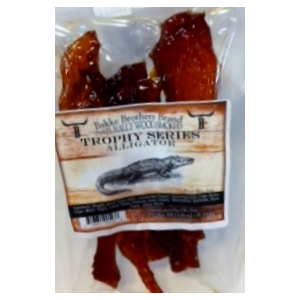 Contact Information
You must Sign In / Join the Community to view seller's contact information.
1 @ $80.00 / lot of 4/3oz. pkg
Description
Date posted:
16-May-2013
Get Four 3oz Packages of Gourmet Game Jerky.
Flavors:
Get Some Game Jerky
Bison/Buffalo-Elk-Aligator-Antelope-Venison-Ahi Tuna Jerky
or Bison/Buffalo Sticks 5oz

Pick Four Bags, mix it up or get all the same - your choice.
9.5% Tax in California
$11.50 USPS Flat Rate Shipping
$5.50 shipping for each addtional 4 bags
Keywords: Gourmet, Beef, Jerky, gift, christmas, fathers day
Images