* - If the page did not print, use the Print function in the "File" menu of your browser.
The Ten Best Computer Games!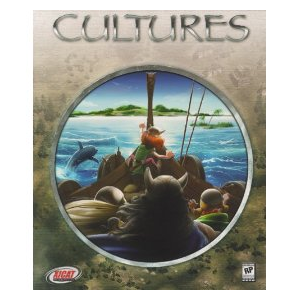 Contact Information
You must Sign In / Join the Community to view seller's contact information.
10 @ $100.00 ITEX dollars (USD) / all
Description
Date posted:
30-Nov-2013
You get the following ten computer games, all for just $100 ITEX - POSTPAID!
1. SNIPER
2. PINBALL ARCADE
3. OUTWARS
4. CULTURES
5. JANE'S ATTACK SQUADRON
6. MOTOCROSS MADNESS
7. DEATHTRAP DUNGEON
8. TOMB RAIDER CHRONICLES
9. DEER HUNTER
10. LINKS 2000 GOLF
1. Sniper is a first-person 3-D shooter that puts you in the role of Dominick Trulion, top hit man for the Mob. Your job is to survive everything in your way and take out your objectives. It's the mid-1980s: the powerful crime families in Las Vegas are at war and people you know are turning up dead. It's up to you with your deadly aim and an arsenal of hit-man weapons to take back the streets of Las Vegas and end the Mob war.
2. Microsoft Pinball Arcade is a collection of seven licensed tables that represent the evolution of pinball in America. A state of the art physics model and realistic graphics make for the most authentic pinball simulation on the PC ever.

3. In Outwars, swarms of exoskeletal aliens are ripping a merciless path of annihilation through the galaxy. Your outposts have fallen - your drop zone just became the front line. Strap a Jet Pack onto your battle armor and select from the lethal array of weaponry - you and your squad are all that stand between Earth and the savage horror of the relentless Skull hordes.
4. Cultures is set hundreds of years ago in a small Viking village in Greenland. A cold rain pours for many weeks down on the village, and the people give up hope of a prosperous harvest. Hunger ensues, and consequently the population becomes bitter and depressed. They are given a glimpse of hope when they think they see the sun begin to shine through the clouds, but this is cruelly snatched away when it turns out to be a comet in the form of a huge ball of fire. The comet suddenly explodes into six pieces upon entering the atmosphere and tumbles down to earth, paralyzing the villagers with fear.
5. Relive the honor, the glory, and the triumph of the greatest aerial fighter sever to grace history books. Join the fray in a sprawling campaign, reenacting the deadliest sky battles in the European Theatre of World War II. Traverse over 1 million square miles of point-to-point accurate terrain as you and your squadron of elite aces strike at the ruthless Axis powers. Feel the sting of the flak and the rattle of incoming shells with one of the most detailed damage models ever. Test your mettle against fourteen flyable aircraft, each with real 3-D cockpits and fully functioning dials and gauges. And if you find yourself surrounded by enemies, don't give up. You're not alone. You're part of the Attack Squadron.
6.Motocross Madness is really two games in one. Most of your options are for races - there are national races, supercross races, and the grueling Baja. The first two are typical multilap races in outdoor or indoor arenas. The races follow in the tradition of more realistic driving simulations, but the Baja races are very different. These marathons have you racing many laps through expansive outdoor environments - they aren't so much about speed as endurance. These are quite fun, as they take a great deal of time to complete, and the standings can change dramatically over the course of a single race.
7. Deathtrap Dungeon is a simple game: enter the dungeon and survive. Once people realize that, it is a lot more fun. This is a dungeon crawl. In other words, you explore a dungeon while killing monsters, collecting items, and solving puzzles.The "plot" is simple. A powerful magician has a nasty dungeon and he allows heroes a chance at cracking it once a year. You get to choose one of two characters, a brawny male warrior or a scantily-clad female warrior. You then enter the dungeon and start hacking away.The playing system is rather nice. Play will actually pause as you toggle through equipment menus to get just the right spell or object for a battle. The monsters are nasty and the graphics are, well, graphic. Watch the heads fly or the monsters get squashed and you will see what I mean.
8. Tomb Raider Chronicles is a special two disk set. Four newly discovered and previously untold adventures are revealed when the missing Lara Croft's closest friends gather in her honor. As they reminisce about her past exploits, they learn new details about her life and the lives of characters from her past adventures. Lara journeys from the ruins of Rome to the bowels of a German U-boat to the rooftops of a high-tech city in a search for four ancient artifacts. The game uses the same graphics engine used in Tomb Raider: The Last Revelation, but introduces new moves: tightrope walking, parallel-bar swinging, and a hand-to-hand stealth attack. An enhanced inventory system allows you to combine a variety of weapons and items. Create your own adventure with the level editor, which includes a tutorial and all the tools required to construct custom levels.
9. Deer Hunter 2003 is very realistic, with the new calling system a great improvement if you are good with calls. If you are not, it takes some time to get it right. The skills system is also very imaginative. Basically as you participate in hunts, your skills improve so you get better with time. The game play is quite realistic. In the game, deer do behave like those in real life. Can't ask for more.
10. Access Software's Links LS golf simulation series continues its long-standing excellence with the release of Links LS 2000, another improvement with a wealth of new features and goodies for the computer golfing fanatic. Growing accustomed to Links LS 2000's control scheme couldn't be easier. Links LS 2000 offers four different swing methods: the new PowerStroke swing, where you actually move the mouse left and right to denote backswing and downswing; the traditional two-click swing; a three-click swing; and a new Easy swing, where striking the ball is as simple as aiming and pressing the mouse button. Furthermore, Links LS 2000 includes many diverse training modes, such as the new "Links Lessons," that ease novice PC golfers into the interface, options, and controls. With five brand-new courses, including the classic St. Andrews Old Course, as well as the ability to import any of the over 25 Links LS add-on courses, Links LS 2000 should occupy space on players' hard disks for many months. Additionally, players can hop on Microsoft's online gaming service, the MSN Gaming Zone, and complete against other online golfers. Once again, the proven Links LS gameplay doesn't disappoint with 35 different play styles, including stroke play, skins game, and a new wolf challenge mode.
Keywords: computer, software, games, windows
Images